Do you own an ATV? Join our Forum!

As a member, you can post in our forums, upload your photos and videos, use and contribute to our downloads, create your own member page, add your ATV events, and even start your own ATV club to host your own club forum and gallery.  Registration is fast and you can even login with social network accounts to sync your profiles and content.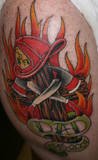 June 22-24 QuadCrazy West Coast Ride
---
Similar Topics

By JacobSlabach

So I have rebuilt two top end's now and going through the process of a third.  I'm confused about how high the compression should be on these atv engines, and if low compression, what should be replaced or checked and how?  And as far as smoking, how to tell what is the issue there as well.  The first rebuild i did was on a kawasaki 300 and it turned out ok...  I realize that I adjusted the valve clearance on the exhaust stroke rather than the compression stroke which caused a tick.  nut the thing that got me was one both rebuilds, the compession reading didnt really change that much.  I've heard that engines should have over 100psi compression, yet have never seen 100psi reached on my tester by any engine.
this thread is open to any top end questions btw.


By quadcrazy

Do any mods to your atv? Let's hear about it!!!


By Rick Shropshire

Happy New Year all! Remember not to operate any vehicles while under the influence, you could get busted or worse, you could get hurt or hurt someone else who's playing it safe and end up in jail. Have fun and be safe.


By matbogbry

Looking for a used crankshaft (cheap) for a 2003 Honda Recon or 250EX. Several model years will work. I only need the timing chain sprocket, but I can remove it from the old crank.


Similar Tagged Content

Recently Browsing

0 members

No registered users viewing this page.