Join Today, It's Simple and FREE!

As a member, you can post in our forums, upload your photos and videos, use and contribute to our downloads, create your own member page, add your ATV events, and even start your own ATV club to host your own club forum and gallery.  Registration is fast and you can even login with social network accounts to sync your profiles and content.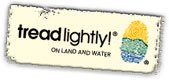 Tread Lightly! Trainer Courses
---
Similar Topics

Similar Tagged Content

By ryan93

my atv and the internet are telling me two different tire sizes that are way off and need help figuring it out..PLEASE HELPP


By TreadLightly

Good evening everyone! We are happy to announce that for the 5th year, we'll be running our Ebay charity auction! This is a HUGE fundraiser for us, so as you're planning for your winter holiday shopping and such, keep this opportunity in mind. More than 50 companies have donated more than 100 products to Tread Lightly! for our Fifth Annual Charity Auction on eBay in an effort to raise money for solutions to urgent outdoor recreation issues such as restricted recreation access due to irresponsible behavior. The auction will be held November 1-11, 2012. Big ticket items this year include a Gator XUV 625i utility vehicle and a Toy Gator donated by John Deere.
100% of the money raised will go to help keep access to trails and recreation sites open to the public. The auction also includes plenty of 4×4 accessories, power sports equipment and outdoor gear. Bids will start at 40 to 60 percent below retail prices.
More information and products coming soon!



By TreadLightly

The campaign, created by Tread Lightly, unites the US Forest Service, Bureau of Land Management, Utah Division of State Parks, Utah Division of Wildlife Resources, and the Utah School and Institutional Trust Lands Administration together in an effort to spread a consistent message throughout the state. Tread Lightly! also brings funding and support from the private sector, such as Yamaha's OHV Access Initiative and the National Shooting Sports Foundation, making this a public/private partnership promoting conservation and sustainable outdoor recreation.
The outreach effort is centered on the slogan RIDE ON Designated Routes, originally created for national application but now being customized with Utah-specific images. Since 1998, the number of off-highway vehicles (OHVs) registered in Utah has nearly tripled, putting additional pressure on Utah's public lands, especially in popular riding areas. RIDE ON reinforces that responsible recreation is the key to preserving and protecting Utah's many great motorized recreation opportunities. The initiative will also expand to address issues like safety and resource damage– today's most pressing recreation issues in Utah.


Recently Browsing

0 members

No registered users viewing this page.