Do you own an ATV? Join our Forum!

As a member, you can post in our forums, upload your photos and videos, use and contribute to our downloads, create your own member page, add your ATV events, and even start your own ATV club to host your own club forum and gallery.  Registration is fast and you can even login with social network accounts to sync your profiles and content.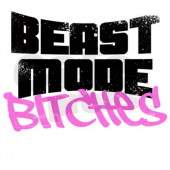 Need a little help. (Its Easy, I'm just dumb)
---
Similar Topics

By Twilight228

Good Morning All!,
After a significant amount of reading and tinkering, I'm stumped.  We have a pair of Arctic Cat DVX 90s (4-stroke), and one of them runs very rich at wide open throttle.  I've cleaned the carb (which was installed new  last year), verified the main jet (80) to be per the original spec, installed a new air filter, tried a hotter spark plug (CR6HSA), and adjusted the valves (tightened a modest 0.0005" but improved starting).  The hotter spark plug may have help just a bit, but not appreciably.
Just for fun, I swapped the CDI between machines, and that didn't help either.
Fouling plugs very quickly, but not to the point the machine will not run or start.  [black instantly]
Logically, I assume I'm revving out, but the other machine doesn't "stumble/blubber" anything like this one.
Should I try a smaller main jet?
Any ideas you guys may have would be much appreciated.
Thanks in advance everyone.


By MarkinAR

Have any of you fine folks used coil spring spacers to lift an ATV? Ole 93 Kodiak could use a smidge more lift and they are cheap enough. Might ride rough but that's ok cuz the shocks are toast anyway. 
Thoughts?


By Roy Anderson

I have a 2002 Suzuki LT-F500F, and am a first time atv  owner. I rode two wheel bikes for many years, and now, two months in to being a new at owner, am just not enamored with the thumb throttle, and I'm wondering if anyone has tried a conversion to a typical twist grip throttle as found on all motorcycles? If so, how do you like it?


By Sombeech

I shot this footage last weekend. We ran a Honda Foreman along the beach and had a great time wakeboarding.
Helmetcam footage.
There is also a download link for the YouTube Challenged employees at work.


Recently Browsing

0 members

No registered users viewing this page.