Join Today, It's Simple and FREE!

As a member, you can post in our forums, upload your photos and videos, use and contribute to our downloads, create your own member page, add your ATV events, and even start your own ATV club to host your own club forum and gallery.  Registration is fast and you can even login with social network accounts to sync your profiles and content.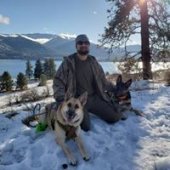 ---
Similar Topics

By JCH

Hi there
I am in need of a manual for my KLF 300 Bayou 4x2 . I've found others on here for the 4x4 model, but was wondering if I need a separate 4x2 manual. Does anyone know?


By Flipper Tiffany Roper Jones

All I have been through everything. Bought brand new.
Throttle safety switch 
Cam and rockers
ECM
Carborator
Stator
Fuel safety switch 
Battery
Everything every forum has spoken of I've bought sealed airbox completely tight unplugged black wire on trans. I have literally done everything in the book.Checked oil today full of gas anyone no anything what might b wrong. Next I'm taking head off and making sure valves seat any ideas.


By Guest

It seems like a gas problem but I've changec, fuel injector, gas cap. I have lots of fuel pressure but after four wheeler has run for 20-30 min I have no power and sometimes stalls and won't start. Any ideas?


By Brian Simmons

A buddy of mine . had a friend redo his top end . It was running great  . then it like locked up  but then it started again !!! then it seemed like it locked up again ??? Could he have done something wrong  ??? Could it be bad ??? Please let me know what you think it could be ??? Please help !!! i want to know how much it will cost to fix or if he should part it out ???
PLEASE HELP !!!


By sprad22

Hi I have a 2002 arctic cat 500 auto.starts and runs but will not go forward or reverse.the outer clutches/pulleys and belt spins but it will not move when put in gear.Any ideas as to what to to check for?clutckes,broken gear????
thanks for any ideas..


Recently Browsing

0 members

No registered users viewing this page.