Do you own an ATV? Join our Forum!

As a member, you can post in our forums, upload your photos and videos, use and contribute to our downloads, create your own member page, add your ATV events, and even start your own ATV club to host your own club forum and gallery.  Registration is fast and you can even login with social network accounts to sync your profiles and content.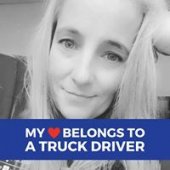 ---
Similar Topics

By SD400exGirly

Hi Ladies,
I am new to the forum and to riding. I just bought a 2002 Honda 400ex and I love it. I went out riding for the first time last Sunday and I can't wait to get back out there on Saturday. My question is do you wear your wedding/engagement rings while riding? I just recently got engaged and I never take my ring off. It fits fine under my glove and I am wondering if anyone else has lost theirs or had a bad experience wearing it while riding.


By Chris Stokes

What is a good option for a 13 year old that is dying to get her very own atv to ride? Thanks in advance for your recommendations. I currently own a Polaris Sportsman 570 and have been happy with the Polaris sportsman line but have ruled out other brands.


By Shawn Hurt

I have a 2013 KQ I bought it new but rolled it a few years ago. I have replaced the left lower A-arm and left tie rod, the steering is still a little sketchy as I just eye balled the alignment. But the major issue is the left front tire cambers out at the top and has wore the tire bald. Tires have about 2000 miles on them but other 3 are half tread and left front is a slick.. I can not see anything else bent and don't know what to do..  


By Seymore

I made my intro about a QuadRunner I was working on and found a multitude of problems. Most I fixed, but I'm thinking that I'll be making more trips to see the 90' LT-250/4WD. Age and needing regular attention is the reason. The owner, NOT being mechanically inclined, adds into the equation.
So, I deliver it and was offered, as payment, a 95' LT-250/4WD, with paper. It didn't run and had been sitting outside for last 12+ months. It was (basically) all there. This happened Saturday and this "Barn Find" came home to live out it's final years (I suspect).

 
Today I finally found time to look at her. Not a pretty sight. Rough life, many hrs....... MANY! Only 2399mi, but the speedo is disco'd. I just want to know if this will be worth pursuing. First things first, a really good cleaning. I hate working on dirty vehicles.

The battery actually took and held a charge! The carb was pulled, cleaned and the tank drained. Found a broken orange wire, dangling loose, near the carb. It was hot when the key was on and ended up connecting to a 10A fuse block. Well, I wonder why it didn't run???? Hmmmmmmmmmmmmm! 
Carb back on, fresh non-eth fuel, had to remove the air filter for this test (needs replacement), sprayed a little ether..... hit the starter, fired and died. Third time's a charm, she runs. I'll be going thru things as I can and questions will follow, in this thread.
 
WOOHOO!!!


Similar Tagged Content

Recently Browsing

0 members

No registered users viewing this page.