Join Today, It's Simple and FREE!

As a member, you can post in our forums, upload your photos and videos, use and contribute to our downloads, create your own member page, add your ATV events, and even start your own ATV club to host your own club forum and gallery.  Registration is fast and you can even login with social network accounts to sync your profiles and content.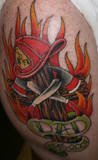 For when things get nasty on your Walk home
---
Similar Forum Topics

In this video, Jonathan checks and adjusts the valves clearances on a Honda Foreman 450. On this unit, the exhaust valve had excessive clearance.   Resurgence Small Engine Inc.      

By Resurgence Small Engine Inc., in Honda ATV Forum

This video  of BMW  engines being  manufactured in China very well  illustrates where  all  the  unskilled repetitive  jobs  have gone, and  why  they're not coming  back in America  or anywhere  else.  What  BMW  has  done   in  China  is  being repeated  by every  industry  everywhere. If it  can be  automated, it will  be and except  for  a  handful of  operators the only  people  employed  by those businesses  will  be  tradesmen maintaining  the robots. Education  and trades training is  far  more important today  than it  has  ever  been.  

By davefrombc, in General Talk - Anything Goes!

I do like the Arctic Cat Alterra rack attachments and seems like a comfortable ATV to ride. Price isn't bad either.    

By Ajmboy, in Arctic Cat ATV Forum

Similar Tagged Content

By handyhiker

Well I brought home the new to me ride!! It is a 2011 Ranger 500 EFI with only 5.5 hours and 8 miles. It has a lot of extras already installed! Got a great deal!



By mywifeknowseverythin

NINE WORDS WOMEN USE
(1) Fine: This is the word women use to end an argument when they are right and you need to shut up.
(2) Five Minutes: If she is getting dressed, this means a half an hour. Five minutes is only five minutes if you have just been given five more minutes to watch the game before helping around the house.
(3) Nothing: This is the calm before the storm. This means something, and you should be on your toes. Arguments that begin with nothing usually end in fine.
(4) Go Ahead: This is a dare, not permission. Don't Do It!
(5) Loud Sigh: This is actually a word, but is a non-verbal statement often misunderstood by men. A loud sigh means she thinks you are an idiot and wonders why she is wasting her time standing here and arguing with you about nothing. (Refer back to # 3 for the meaning of nothing.)
(6) That's Okay: This is one of the most dangerous statements a women can make to a man... That's okay means she wants to think long and hard before deciding how and when you will pay for your mistake.
(7) Thanks: A woman is thanking you, do not question, or faint. Just say you're welcome. (I want to add in a clause here - This is true, unless she says 'Thanks a lot' - that is PURE sarcasm and she is not thanking you at all. DO NOT say 'you're welcome' . that will bring on a 'whatever').
(8) Whatever: Is a woman's way of saying @#$% YOU!
(9) Don't worry about it, I got it: Another dangerous statement, meaning this is something that a woman has told a man to do several times, but is now doing it herself. This will later result in a man asking 'What's wrong?' For the woman's response refer to # 3.


By DirtDemon

I really like that you have put the most recent posts on display on the main page, however, it would be cool if we could see 15 or 20 of them though.


Recently Browsing

0 members

No registered users viewing this page.