Join Today, It's Simple and FREE!

As a member, you can post in our forums, upload your photos and videos, use and contribute to our downloads, create your own member page, add your ATV events, and even start your own ATV club to host your own club forum and gallery.  Registration is fast and you can even login with social network accounts to sync your profiles and content.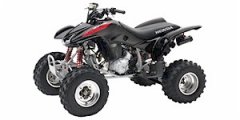 ---
Similar Forum Topics

Similar Tagged Content

By robdcol

Quad Life die cut stickers, there is two versions for now... size wise #1 is 13x4 #2 is 13x5.5 pictures are attached. If anyone is interested please send me a PM and include the quantity, which sticker #1 or #2, and I will give you my paypal. $10 per a #1 sticker shipping included. Thanks guys!
Now #2 stickers $5!
Sticker#1

Sticker#2



By chrisok1

Hi All,
i have a yamaha beartracker which is not charging and I'M looking to test the elecrical output fom the stator/rotor to check if all is well in that department. just wondering if anyone can tell me what readings for voltage/current I should be getting if the electrics are healthy? also could some one direct me to a wiring diagram on the net or post one if possible? Any help would be greatly appreciated.
Regards
Chrisok1


By coondog

Does anyone here know how to remove the flywheel without having to have the special tool.Thanks for any and all help.


Recently Browsing

0 members

No registered users viewing this page.