Do you own an ATV? Join our Forum!

As a member, you can post in our forums, upload your photos and videos, use and contribute to our downloads, create your own member page, add your ATV events, and even start your own ATV club to host your own club forum and gallery.  Registration is fast and you can even login with social network accounts to sync your profiles and content.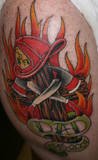 ---
Similar Topics

By quadmaniac

The 2020 ATV Girls Deluxe Wall Calendar is available on Amazon for under $13 for anyone interested. 😋

 
There's also the Moto365 2020 ATV Race Calendar on Amazon for under $13



By Dwight Williams

Ok, so I bought a 2006 bayou 250 for 200 bucks, kid couldn't start it and had no idea why it wouldn't run, I pulled the rope and felt what I thought was valve to piston contact, he wanted 500 and I talked him down to 200 and brought it home.  Sure enough, timing was way far out, timing chain incredibly loose.  So for fun I re-tensioned the timing chain and re timed it, got about 120lbs of compression, pretty low.  I cannot get the chain very tight but the the tensioner seems to work fine, the chain guides don't look very worn.  Also, when I took the head off the valves don't look bent and the piston has no discernible marks on it.  Is this an interference engine?  I sure thought I felt some contact with the pull rope but maybe no permanent damage was done?  Anyway, I plan on doing a full top end job as well as timing chain tensioners and hopefully that'll cure it.  Is there any reason other than chain stretch (I measured it and it's ok) or guide wear that would cause the chain to be so loose?  Thanks!
 


By Ajmboy

I just started re-uploading some photos, mostly older, to the gallery. Works very good to create albums within categories and sort them, much better than on the old site.
I created 2 new albums for some of my pics, feel free to check them out (I posted the url to the album page here within the post and it automatically embeds below):
 


By Guest zilla

Hello, I live in Taylor Mi. Enjoy northern atv trails, camping, camp fire cooking, the many diners. Kids sold their atv's and here I am sitting at home thinking about all the great places we've ridden since 86 around St Helens, Mio, West Branch, Rose city areas.  Looking for trail friend from ages 50-60's with atv and the means to help with sharing expenses and transportation. Or if you know of someone that might be interested within this age range and with atv, please pass on the invite. thank zilla 



By higdon87

Need some help i have a 2001 400ex that smokes on start up and smokes even more when you give it throttle. I just noticed that it leaks oil at the header and motor connect. I just got it from a guy that said he rebuilt the top half and he told me that the valves needed to be adjusted. But what will make it leak? Thanks in advance


Similar Tagged Content

Recently Browsing

0 members

No registered users viewing this page.