Do you own an ATV? Join our Forum!

As a member, you can post in our forums, upload your photos and videos, use and contribute to our downloads, create your own member page, add your ATV events, and even start your own ATV club to host your own club forum and gallery.  Registration is fast and you can even login with social network accounts to sync your profiles and content.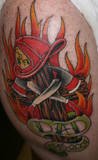 ---
Similar Topics

Similar Tagged Content

By BuckBilly

This could happen anywhere/anystore. Watch out!!!!
OMG! YES! THIS IS TRUE!
It happened at Wal-Mart (Supercenter Store #1279,
10411 N Freeway 45, Houston , TX 77037 )
A month ago. I bought a bunch of stuff, over $150, & I glanced at my receipt as the cashier was handing me the bags. I saw a cash-back of $40.
I told her I didn't request a cash back & to delete it. She said I'd have to take the $40 because she couldn't delete it. I told her to call a supervisor. Supervisor came & said I'd have to take it.
I said NO! Taking the $40 would be a cash advance against my Discover & I wasn't paying interest on a cash advance!!!!! If they couldn't delete it then they would have to delete the whole order. So the supervisor had the cashier delete the whole order & re-scan everything!
The second time I looked at the electronic pad before I signed & a cash-back of $20 popped up.
At that point I told the cashier & she deleted it.
The total came out right. The cashier agreed that the electronic pad must be defective.
Obviously the cashier knew the electronic pad was defective because she NEVER offered me the $40 at the beginning. Can you imagine how many people went through before me & at the end of her shift how much money she pocketed?
Check your receipts. This could probably happen at any store where they will give you cash back so be cautious.
Just to alert everyone. My co worker went to Milford DE Walmart last week. She had her items rung up by the cashier. The cashier hurried her along and didn't give her a receipt. She asked the cashier for a receipt and the cashier was annoyed and gave it to her.
My worker didn't look at her receipt until later that night. The receipt showed that she asked for $20 cash back.
SHE DID NOT ASK FOR CASH BACK.
My co worker called Walmart who investigated but could not see the Cashier pocket the money.
She then called her niece who works for the bank and her niece told her this.
There is a scam going on.
The cashier will ask for cash back and hand it to her friend who is the next person in line.
Please, Please, please check your receipts right away when using debit cards. The store has the cashier under investigation now .
We can only pray that she is caught very soon.
My husband and I were in WalMart North Salisbury and paying with credit card when my husband went to sign the credit card signer he just happen to notice there was a $20 cash back added .
He told the cashier that he did not ask nor want cash back and she said this machine has been messing up and she canceled it.
We really didn't think anything of it until we read this email.
Please be aware


By utvboard

Jul. 13, 2009The Associated PressPISMO BEACH, Calif. At one Central Coast beach, birds and buggies aren't mixing.Advocates for the threatened Western snowy plover want off-road vehicles totally banned from the Oceano Dunes State Vehicular Recreation Area, saying the dune buggies and motorcycles are a danger to the tiny bird.Environmentalists say bird monitors have observed plovers crushed and
More...


By BuckBilly

I wish Target , Kohls , and Menarids would join forces and KICK the Living $hit out of wal-mart. How about an ATV-MART for use ATVERS with a life!!!:aargh:


Recently Browsing

0 members

No registered users viewing this page.