Do you own an ATV? Join our Forum!

As a member, you can post in our forums, upload your photos and videos, use and contribute to our downloads, create your own member page, add your ATV events, and even start your own ATV club to host your own club forum and gallery.  Registration is fast and you can even login with social network accounts to sync your profiles and content.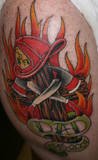 ---
Similar Topics

By Rich1028

Good/Better/Best +1 A-Arms honda 400 X 2008-2014 
 
What are some of the good, better,and the best 1+ a arms out there?
where does Houser Racing Fall?
https://www.houser-racing.com/Honda-400EX-1-Standard-Travel-A-arms-p/030107-01.htm
JD Performance
http://www.jdperformance.net/488_Web_Design/a_arms.html
 
and something found on ebay
https://www.ebay.com/itm/TRX-400EX-400EX-1-A-ARMS-SALE-SILVER-VEIN-LIFETIME-WARRANTY-GNCC/372763670824?hash=item56ca723928:g:qwIAAOSwJkZddV2x


By Brenden

Hi, I just bought a used 1990 warrior and the rear is sagging low like it has a lowering kit but I'm not sure, does anyone know what it could be?





By Susan Makowski-DeGraw

My quad runs,  it starts up runs for about 10 minutes and then it dies if you let it sit for 10 minutes it'll start back up ride for another 10 minutes and then die again, trying to figure out why it keeps stalling
 
 


By Dan Ellsweig

Greetings
I have a 98 Polaris Magnum 425. Runs GREAT for 10 minutes then starts to load up (sounds rich) and looses power. Final;ly just stalls out on idle. If it sits 20 minutes will run again.

replaced fuel, added fuel treatment (seafoam), Replaced plug (carbon fouled), plug wires, air and fuel filter, checked all fuel and vac hoses, REPLACED carb with new. Still no good. Just ordered a coil, not sure if that will help
Note: both the new and old carb only had the idel adjuster screw - cant find the jet adjustments or air/fuel mix screws so I cannot say how they are set.

Looking for ideas short of spending big $$ on Polaris service

HELP?????

Thanks

Dan


Recently Browsing

0 members

No registered users viewing this page.