Join Today, It's Simple and FREE!

As a member, you can post in our forums, upload your photos and videos, use and contribute to our downloads, create your own member page, add your ATV events, and even start your own ATV club to host your own club forum and gallery.  Registration is fast and you can even login with social network accounts to sync your profiles and content.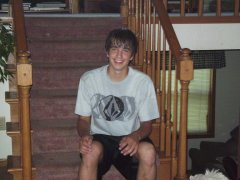 ---
Similar Content

By Guest Fox300exchic

If we had a dollar for every time the question "Which is really faster, the 700 or the 450?" shows up in our inbox, mailbox, or voicemail, we'd be putting this magazine together from a bungalow on a barely inhabited tropical isle named Quadhama.
http://www.quadmagazine.com/quad/features/article/0,24942,1603755,00.html


By Snowden

Hi everyone,
I have a question, if the starter clutch gear looks fine but is still not working correctly then all I should need to replace is the one way bearing, right?
thanks,


By dblbassdrumer

[ame]
[/ame] only when u pull back in the clutch does it make this noise and wanna take off

By Steve1266

I went out to ride my quad today. When I started it up it ran for a minute, then died. Since then it will turn over but won't start. I've check the spark plug and get great fire. I have had this quad for about 6 months, and very new to breaking it down. But need help. Thanks


Recently Browsing

0 members

No registered users viewing this page.