Join Today, It's Simple and FREE!

As a member, you can post in our forums, upload your photos and videos, use and contribute to our downloads, create your own member page, add your ATV events, and even start your own ATV club to host your own club forum and gallery.  Registration is fast and you can even login with social network accounts to sync your profiles and content.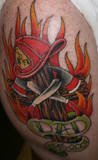 ---
Similar Topics

Similar Tagged Content

By Admin

if you have had your ATV stolen from you, make sure to post it here at QUADCRAZY by starting a new topic and also on Facebook: Stolen ATV Hotsheet
 


By oxidized_black

Please take a moment and click this link and vote for one of our top members !!
https://www.facebook.com/ActiveJunky?sk=app_451684954848385&brandloc=DISABLE&app_data=chk-530d0c2f6bfb7%2Cview-vote%2Cfor-1989556




By Guest yokochrist

Okay, guys and gals I have been broken by facebook and created a fan page. Atv related of course, but you can post your vids, pics and stories. I have uploaded a lot of photos on there already, so hope you like and share and enjoy!
Click Here (https://www.facebook.com/pages/Yokochrist/154508834738279?bookmark_t=page)


By wylde1

Anyone that uses Facebook and hasn't already feel free to check out my page and hit me up at Brett Harris | Facebook :partyc:


By quadcrazy

We've relaunched our Facebook page in an attempt to grow our social network fan base and to raise awareness of QUADCRAZY on the largest social platform in the world. Become our fan to get the latest updates about contests, news, and more from this community.
Visit http://www.facebook.com/quadcrazy and click the "Like Button".
We're going for 1000 fans for now.... You can currently watch the count grow on the top right of any page on QUADCRAZY. Currently at 123. Help support QUADCRAZY and spread the word!


Recently Browsing

0 members

No registered users viewing this page.