Do you own an ATV? Join our Forum!

As a member, you can post in our forums, upload your photos and videos, use and contribute to our downloads, create your own member page, add your ATV events, and even start your own ATV club to host your own club forum and gallery.  Registration is fast and you can even login with social network accounts to sync your profiles and content.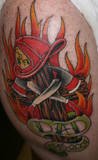 ---
Similar Topics

By Mavericksnba

I just started looking around at some different ATVs. So far the Griz 700, Kodiak 700 and the Brute force 750 has caught my attention. I would really appreciate it if anybody could give me some input on these 3. Maybe compare them for which is best for the price tag. Looks like the Brutes tend to be a tad cheaper. Would greatly appreciate any input. Thanks


By matbogbry

Looking for a used crankshaft (cheap) for a 2003 Honda Recon or 250EX. Several model years will work. I only need the timing chain sprocket, but I can remove it from the old crank.


By Ajmboy

Tonight is the first presidential debate and it should be a record breaker for viewing. Might as well have a mini poll here on QUADCRAZY to see how they stack up. Make your choice in the poll and feel free to comment in this topic. I'm going to pin this topic and keep it going through the elections in November. 


By jrhoads23

I picked up a 2017 Polaris Sportsman 850. The previous owner rarely rode it and it only had 53 miles on it (10 hours). I believe the Polaris break in period is something like 250 miles / 50 hours or something like that at which point they suggest doing the first oil and fluid change. My question is should I do it sooner than that? I believe this was manufactured in fall of 2016 so that means the fluids in there are 3 years old. Maybe that isnt a big deal and it is still fine to wait until 50 hours, but just wanted to check


Similar Tagged Content

Recently Browsing

0 members

No registered users viewing this page.