Join Today, It's Simple and FREE!

As a member, you can post in our forums, upload your photos and videos, use and contribute to our downloads, create your own member page, add your ATV events, and even start your own ATV club to host your own club forum and gallery.  Registration is fast and you can even login with social network accounts to sync your profiles and content.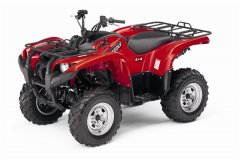 ---
Similar Forum Topics

Similar Tagged Content

By Guest

Northern Idaho ATV Riding
Selkirk mountain range. Riding above Spirit Lake, ID.
Very scenic, not technical at all; graded logging roads, very easy riding. Very TomD friendly
Bunch of roads still snowed out, so we didn't hit everything, but we did ok.
Here are a few topo maps:
Day 1 - 15.6 miles before getting spanked by a snow/sleet storm:

Day 2 - 22.4 Miles (and getting STUCK!)
-- Where you see the label QUADS is where we left the bikes and humped it out back down to Brickel Creek LOL!!!! --


-Tom D


By verve

Does anybody know of some great experienced rider trails in SW Idaho? I ride all the places everbody knows about, but I am looking for a new awesome trail to ride.


Recently Browsing

0 members

No registered users viewing this page.