Do you own an ATV? Join our Forum!

As a member, you can post in our forums, upload your photos and videos, use and contribute to our downloads, create your own member page, add your ATV events, and even start your own ATV club to host your own club forum and gallery.  Registration is fast and you can even login with social network accounts to sync your profiles and content.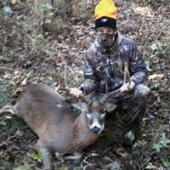 ---
Similar Topics

Similar Tagged Content

By Jack Briggs

Just bought 06 KingQuad 700 and first ride out hit a mud hole, not to deep and it shut off and would not start. 
Got it home and found the spark plug hole was full of mud and water. Went and bout a new spark plug and began cleaning it out. Put a deep socket in there and it wouldn't grab. Took a pic with my flash and this is what I see. Any suggestions? And what is it??
 
previous owner said it had a new coil so that's why I decided to change out the spark plug, also ordered new coil should be here by the weekend. 




Recently Browsing

0 members

No registered users viewing this page.