Join Today, It's Simple and FREE!

As a member you can post in our forums, upload your photos, use and contribute to downloads, create your own member page and more! Registration is fast and you can even login with social network accounts to sync your profiles and content.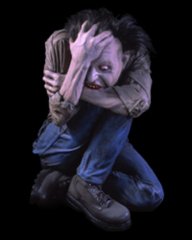 Who Watches American Idol?
---
Similar Content

By mywifeknowseverythin

[ame=http://www.youtube.com/watch?v=T_BzqVrmKX4]YouTube - Guy Defends the American Flag!!![/ame]


By quadmaniac

Have you seen this? North American Union!
[ame=http://www.youtube.com/watch?v=vuBo4E77ZXo]YouTube - NORTH AMERICAN UNION & VCHIP TRUTH[/ame]


Recently Browsing

0 members

No registered users viewing this page.