Do you own an ATV? Join our Forum!

As a member, you can post in our forums, upload your photos and videos, use and contribute to our downloads, create your own member page, add your ATV events, and even start your own ATV club to host your own club forum and gallery.  Registration is fast and you can even login with social network accounts to sync your profiles and content.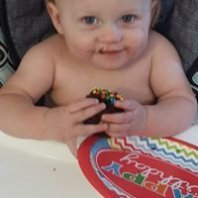 2003 Prairie 360 2x4 4x4 Gas Smell & Backfires
---
Similar Topics

By Ted Craig

I know a lot of people say not to use anything but Oem. For the sake of the those who chose not to, or the OEM part cost more than the project, lets hold back negative comments. 
  I just purchased a carburetor that is supposed to be up to OEM specs. The company has a good reputation on eBay and Amazon. The Carb is supposed to be for this bike and jetted exactly. 
  This question should basically go under carb adjustment. I installed the new carb, the bike idles fine. On throttle it sputters half the time and the other half it will rev up fine. Does this sound like the needle is set at the wrong point? Does it sound like the main jet is the wrong size? Or is there another adjustment besides the air/fuel screw thats is 2 turns out? 
  Yes i could truck through old threads and possibly find the answer, but i thought it would be nice to have one tailored to new carb installs. 


By Jeff Miller

I'm trying to troubleshoot a starting issue. For a while, maybe a year sometimes I would hit the starter button and I'd hear a single loud click, but the starter wouldn't turn. Usually if I could pull the pull start or roll it in gear it would then start. (now I'm thinking that was coincidence) Now it only clicks. I tried to check what I could, battery is good, solenoid clicks strong, cleaned all connections (which were 80% clean anyway). I started thinking the starter wasn't spinning. I pulled it and it spins freely. The gear that it contacts in the engine-I can wiggle it maybe 1/16th to 1/8th inch back and forth. When I reinstall the starter I feel it jerk when I hit the button. I'm thinking maybe it's the starter clutch? It seems when there's a problem with them they usually just spin freely and don't engage at all. Is it possibly something is causing it to lock? I'm a bit lost now.


By Dave HRABCSAK

2004 LT-Z400 carburetor Question. Can someone please tell me what this screw does? and and what it's purpose is? (picture attached) Thanks



By T_bell40

Question: Do you have to take gas tank off to get carburetor off the quad. ?? 
It's gummed up again and needs cleaning. Put Sea foam in tank hoping it would dissolve any crud. No joy


Similar Tagged Content

Recently Browsing

0 members

No registered users viewing this page.