Do you own an ATV? Join our Forum!

As a member, you can post in our forums, upload your photos and videos, use and contribute to our downloads, create your own member page, add your ATV events, and even start your own ATV club to host your own club forum and gallery.  Registration is fast and you can even login with social network accounts to sync your profiles and content.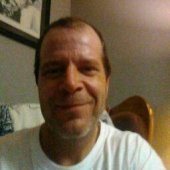 ---
Similar Topics

By JacobSlabach

got 7 atvs off CL recently for a good price.  one of which is a yamaha warrior.  anyone know where the vin is printed on this bike?  Haha good place to start as I do not know year or size yet.  The former owner says needs exhaust ans and clutch work.  he said it ran fine until the clutch cable broke and then I couldn't get the new cable adjusted right and it would grind gears.  things I see:  clutch cable locked up again, no brakes, carb leaking (green with algae around the bowl and has gelled gas stalagtights on it), aftermarket exhaust melted the airbox so I need something different and a new air box.  I would like the use the current exhaust if I can but I have a feeling its a redneck fix as it looks like there is an ace bandage holding it to the exhaust pipe (its an aftermarket slip-on exhaust), so I'm not sure about that- lets get the bike running first.  also, battery (looks brand new, what a shame) is dead, 0 volts.  Otherwise, bike looks to have not been wrecked, and plastics are ok (it sat outside under a 'tarp' for 3+ years since it was run last).  any tips and advise on where to start first would be awesome as this is my first clutched bike (manual).
the clutch is my main concern- I've never rode a clutched bike so I dont even know what its supposed to feel like.  lol I'm spoiled on my automatic polaris 


By Ssg

Hello! This is my first bike with a cvt it's a 19 Outlander 850 xmr. I use the 30" cryptid tires that come with the bike during hunting season since I hunt in a louisiana swamp and I have some 27" interco reptiles during the summer trail rides. So this past hunting season I got stuck and squealed the belt do i looking at cluch kits /adjustments to help with the low end but I dont want to mess with my summer riding so I'm looking for advice 


By Dale Kermes

I need some help y'all, I bought a 450r, 2005 and I was riding it and unfortunately got stuck, I had no clutch control at all, I put it in gear and release the clutch, it doesn't go anywhere, I select through all gears and it won't move, i can rev it out, I just bought a clutch kit, but I am sorta new to this whole scene of race quads, I always had a 4x4, so any help will be much appreciated thanks.


By Bruce Sawyer

1987 YFM350FWTB 350 4x4 Big Bear when going uphill will sometimes act like the clutch realeases then re-engauge all at once.
Seems to maybe be little more often if the engine is at about 1/2 throttle instead of at lower rpms.
I have the Factory Service manual and checked the external clutch adjustment screw as ok and the H/L/reverse shifter lever linkage as adjusted correctly. It appears to be maybe a internal (inside the case) clutch issue or ??
This is the type Big Bear that has the manual shift lever on the left front fender and has the manual foot shifter lever with 5 speeds forward.
Can someone tell me how the primary and secondary clutch operates? 
I assume one is mechanical and one is centrifugal. (what I'm asking is one clutch for the higher rpms and one for the lower rpms or ???. (the clutch appears to only momentarily release at the higher rpms is why I ask. The cycle has about 3000 miles of low speed through the brush hunting and has been well maintained, oil changed, etc and no deep water or mud useage.
Anyone been into a similar issue with the big Bear ATV????


Similar Tagged Content

Recently Browsing

0 members

No registered users viewing this page.