Join Today, It's Simple and FREE!

As a member, you can post in our forums, upload your photos and videos, use and contribute to our downloads, create your own member page, add your ATV events, and even start your own ATV club to host your own club forum and gallery.  Registration is fast and you can even login with social network accounts to sync your profiles and content.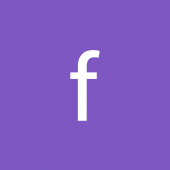 ---
Similar Topics

By Andrew Baker

I need help with wiring on a 1998 (I think, 10th digit of the VIN was W) Bayou. I'm not getting spark, I'm pretty sure it is due to grounds being off because the harness is pretty hacked as far as the electric start and charging system goes. I'm needing a good wiring schematic. I found one online and there are a few things that don't add up on it so I'm skeptical that it is really for my year and model. Any help would be appreciated. Thanks. 
 


By Kaj Colum

Pushing the start button the engine turns and will forever without starting. But if I use the kick start it will start with one or two kicks everytime, any idea as to what is going on. New good battery and coil, I'm ready to try anything. It's a great bike, but this is getting anoying. Thank you.


By Jeff Comstock

Ok, so I had no spark issues and foundy coil was bad. Bought a caltric coil, put it on and fired right up...for bout 20 minutes then it backfired once and again, no spark. I put it on my buddies 300 and it runs.  Checked my cdi the same thing, but still no spark. Now I got my old coil and  was ohming it and got reading of .01 on primary and 11.89 from POS to plug ( meter set on 20k ) new coil reads same primary but 12.83. what gives? It tests bad but runs my buddies 300, helllllllpppp


By Kaj Colum

Have a Bayou 400. sometimes when I press the start button i hear the solenoid click but the starter does not engage. Here is the strange thing though, when that happens if I kick the kick start just once then press the start button starter engages normally. Any ideas?
 


By Guest foscoe944

Hi, I'm new to the forum. I have a large trailer, about 7500 lbs loaded, that I need to move around in my driveway. I was planning to buy a motorized trailer dolly, but it occurred to me that perhaps and ATV could do it, and then I could not only move the trailer but also have the ATV for the fun of it!
I'm wondering if anyone knows if an ATV can move a trailer this size? The tongue weight is about 750 lbs, and I'd only be moving it very slowly in a small space on almost level concrete and gravel.


Recently Browsing

0 members

No registered users viewing this page.