Join Today, It's Simple and FREE!

As a member, you can post in our forums, upload your photos and videos, use and contribute to our downloads, create your own member page, add your ATV events, and even start your own ATV club to host your own club forum and gallery.  Registration is fast and you can even login with social network accounts to sync your profiles and content.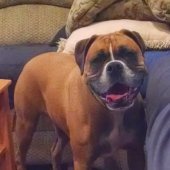 ---
Similar Topics

Similar Tagged Content

By Larry Fox

Has anyone had any luck putting a different gauge on this machine. Would you happen to have the wiring diagram? 


By derick geisendorfer

I found a black rubber hose hanging down from the front of my Sportsman 850.  I'm trying to see if it's the diff vent hose, or something else and if it's something else, what it's supposed to attach to...  


By colin james

2012-2014 Sportsman 400/500 factory service manual
View File This is the factory service manual for multiple models of the years 2012-2014  sortsman 400/500 including hd edition's.
Submitter colin james Submitted 08/13/2019 Category Polaris ATV  


Recently Browsing

0 members

No registered users viewing this page.