Join Today, It's Simple and FREE!

As a member, you can post in our forums, upload your photos and videos, use and contribute to our downloads, create your own member page, add your ATV events, and even start your own ATV club to host your own club forum and gallery.  Registration is fast and you can even login with social network accounts to sync your profiles and content.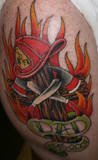 1984 ATC70 Running Project
---
Similar Forum Topics

Just bought my first ATV and came across this site/forum.   Small issue though. I'm registered through Tapatalk but it doesn't recognize my email on the actual site. Recognizes my username though. Can't reset my password and can't register. Contacted the admins but no response yet.   Sent from my Moto G (4) using Tapatalk    

By moosejaa, in New Members Area!

View File Taotao ATV ATA 125-D ATV Owner's Manual Taotao ATV ATA 125-D ATV Owner's Manual Submitter Joseph Cerniglia Submitted 10/24/2018 Category Other ATV  

By Joseph Cerniglia, in Other ATV Brands Forum

I was given a 93 bayou 400 that has been sitting in a barn since some time in 94, hardly any use. The story behind it is the owner poured some gas out of a can full of trash and stopped the carb up. His meth head son took the carb off to rebuild it and got locked up, carb lost in the wind. The bike has been sitting covered ever since. The front rack and bumper has been misplaced but the rest of the bike is there and after washing off some dust it looks like a brand new bike. Still has the little tits on factory dry rotted tires. The old man is supposed to look for the missing parts but I don't have high hopes of them turning up. Just ordered a carb for it and now looking for missing front pieces. My main question is how much in common does the 400 share with the 300? Seems locally the 400 bayous are as rare as unicorn tears but I find 300 parts bikes all over for next to nothing. I looked on fleabay and seems most of the racks and bumpers on there look like they have been in a demo derby and cost way more than I'm willing to spend for something all beat to crap. If I knew the 300 stuff would indeed work I can pick up a whole bike minus the engine locally for $50.  Not tying to do a pebbles beach restro but just a nice atv we can work around the farm on while spending as little as possible. Most likely throw some 26's under it and also let dad deer hunt off it.

By neo71665, in Kawasaki ATV Forum

View File 2001 Polaris Owner's Manual 2001 Polaris owner's manual Submitter David Gallion Submitted 10/18/2018 Category Polaris ATV  

By David Gallion, in Polaris ATV Forum

Similar Tagged Content

Recently Browsing

0 members

No registered users viewing this page.