Join Today, It's Simple and FREE!

As a member, you can post in our forums, upload your photos and videos, use and contribute to our downloads, create your own member page, add your ATV events, and even start your own ATV club to host your own club forum and gallery.  Registration is fast and you can even login with social network accounts to sync your profiles and content.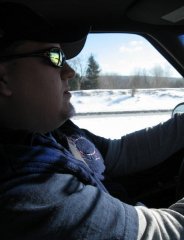 ---
Similar Topics

Similar Tagged Content

By Artifice

In 1985 my dad bought our first 4-wheeler off the showroom floor in West Virginia. It was an '85 Honda Fourtrax 250. My Uncle drove Suzuki Quadrunners which were (to be honest) great bikes as well! So we were all constantly testing each other to see whos was better.
Lemmie tell you something...that Honda was in no other ways to describe it....BULLETPROOF! It never needed any major repairs, it survived mudholes that todays 4-wheel drives have trouble with and it had a front end that weighed as much as a tank. The only repair we ever made to it was that the muffler had fallen off due to rust. It was kept at my grandfathers place in WV and at one point it went completely untouched for years. Going back up there we expected at the very least...a dead battery. It fired up without breaking a sweat.
No ATV on earth comes close to Honda quality. They truely are built to last and even though I enjoy riding Suzuki's and others as well...there will always be a Honda in my garage. Because when I take it out on the trail, I am guarenteed its gonna get me back home.


Recently Browsing

0 members

No registered users viewing this page.