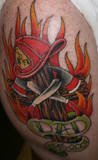 Show Your Pg Rated Smilies Here!!!!
---
Similar Content

By Admin

Per the requests (for months) of MWKE and Fox300exchic, we've added some forum smilies for everyone to use in addition to the current ones.
When you are posting, look at the smiles to the right and click on [MORE] under them.
Here they are: http://www.quadcrazy.com/atvforum/misc.php?do=showsmilies
Enjoy!
:ola:


By Guest Fox300exchic

We need some feedback. Please let us know what you think. Thanks!