Do you own an ATV? Join our Forum!

As a member, you can post in our forums, upload your photos and videos, use and contribute to our downloads, create your own member page, add your ATV events, and even start your own ATV club to host your own club forum and gallery.  Registration is fast and you can even login with social network accounts to sync your profiles and content.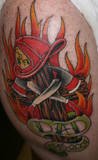 ---
Similar Topics

By dany desbiens

Hello i have a Polaris 2003 sportsman 600 Polaris Sportsman OEM Gauge Speedo Speedometer Display Dash Cluster 3280425 the speedo is not working no 4*4 i can find nothing can i put a speedo 2004Speedometer Gauge Speedo
3280431 04-08 Sportsman if it will work


By YamahaBB350

I have a Yamaha Big Bear 350 and the reverse doesn't work, it shifts from low to high easily but it won't go back to reverse. I'm new to this stuff, so I'll take any help. Any ideas? 


By Scott Sirr

I need to figure out how to clean/fix or replace my neutral switch assembly On my 2008 Yamaha big bear 400 as generally the neutral light doesn't come on when it is in neutral. To get it to come on I have to wiggle the foot shifter and hold it in just the right spot.
I have googled it and can't find much on the 400's. I can't find a service manual online and the parts manual is super vague.
I think it is in the right side engine cover area, but not certain. 
 Any help would be great. thanks
Scott


By Sturgeon

Hello everyone, did a search and not successful. Purchased new 2017 Sportsman 570 sp and my power steering is not working. Seems to have a mind of it's own. Works then it doesn't. Dealer says there's not a fix. Thought it was just me and it being a brand new machine with 4 hours on it. Dealership said it's this model only ? Not sure what a person in this spot is suppose to do and wondering are your thoughts mite be. Thanks 


Recently Browsing

0 members

No registered users viewing this page.