Join Today, It's Simple and FREE!

As a member, you can post in our forums, upload your photos and videos, use and contribute to our downloads, create your own member page, add your ATV events, and even start your own ATV club to host your own club forum and gallery.  Registration is fast and you can even login with social network accounts to sync your profiles and content.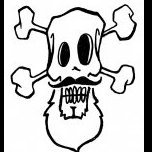 ---
Similar Topics

Similar Tagged Content

By slide187

So I've had this bike for 3 years now. Love it. But there's one question I never got an answer to. And maybe by now somebody's figured it out...
 
The instrument cluster has 5 screens... Odometer, Trip, tach, battery voltage, and a screen that says "L 16H 8". Does anyone know what the shit this means? See pic.
 
It's never changed. And those aren't words. Hahah
 
 
Sent from my iPhone using Tapatalk


By technofarmer

Hello, i was looking up a few different 4 wheelers tonight and then had a question.  I see so many similarities between the ODES 800 Assailant, and CFMOTO 800 Cforce that i have to wonder. Are they the same thing?   It looks like they both have turning signals, 2 seater, engine size in common although CFMOTO does a much better job of making theirs look better.    


By Austinhuntman

I was looking at cfmoto z6 I believe it is called. It is their spot side by side like the rzr but it is 51 in wide. I wanted to know how they perform and if they are reliable machines


Recently Browsing

0 members

No registered users viewing this page.