Join Today, It's Simple and FREE!

As a member, you can post in our forums, upload your photos and videos, use and contribute to our downloads, create your own member page, add your ATV events, and even start your own ATV club to host your own club forum and gallery.  Registration is fast and you can even login with social network accounts to sync your profiles and content.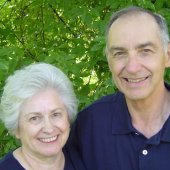 2006 Yamaha Kodiak 450 4X4 Erratic Idle
---
Similar Topics

Similar Tagged Content

By Michael Aiken

Where can I find a wiring diagram for my 2005 450 Kodiak. Thanks.


By J Printz

i have a 2004 Yamaha Kodiak 450 and it is losing oil but does not smoke what is it


By Dimelol

I have a 2003 Kodiak 450 that i purchased a while back with around 300 hours on it. It has never ran right from the beginning. Initially i thought it was just a carburetor issue because it was all clogged up from sitting for months. It has been cleaned, rebuilt, and taken off probably about 10 times troubleshooting this problem. I have quadruple checked everything including float height ect and it is set correctly, the jets are also brand new, needle and seat have been pressure tested as well. So after all of that I am convinced that the carburetor is not the culprit. I have an issue where the idle is very choppy, almost as if it is misfiring with a rich condition on top of that. I can use a brand new plug and run the machine for just a few minutes and it will be a dry and and coated in black carbon build up. The exhaust also has a strong smell at idle. I had trouble restarting it when hot for a while, but i adjusted the valves and it seemed to solve that issue. They were both way out of tolerance (tight). The weird thing is, outside of idle it seems to run pretty well. 
So with all that being said I have ruled out the carb/valves/compression and moved on to the ignition and this is where i have a few questions about factory specifications. I guess the main question I have is, how strict are these tolerances? And could them being off by this amount cause the issue I am having? Do all three of these parts really need to be replaced? I would like to know before I spend the money on these new parts, and it not fix my problem. Below I will list what the specs were in the service manual along with the reading i got.  This is my first experience testing ignition components. I just found it odd that all 3 are out of spec according to the service manual.
Spark plug cap resistance: 10 kΩ at 20 °C (68 °F)
My Reading: 8.90 kΩ
Primary coil resistance: 0.18 ~ 0.28 Ω at 20 °C (68 °F)
My Reading: Fluctuated between 0.4 - 0.5 Ω
Secondary coil resistance: 6.32 ~ 9.48 kΩ at 20 °C (68 °F)
Reading was within the specified range.
Pickup coil resistance: 459 ~ 561 Ω at 20 °C (68 °F)
Reading was within specified range.
Rotor rotation direction sensing coil resistance: 0.085 ~ 0.105 Ω at 20 °C (68 °F) 
My reading was 0.3 Ω


Recently Browsing

0 members

No registered users viewing this page.