Do you own an ATV? Join our Forum!

As a member, you can post in our forums, upload your photos and videos, use and contribute to our downloads, create your own member page, add your ATV events, and even start your own ATV club to host your own club forum and gallery.  Registration is fast and you can even login with social network accounts to sync your profiles and content.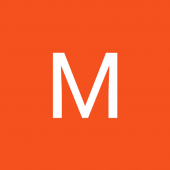 ---
Similar Topics

By dee004

Hey all. Anyone have any ideas of fabricating an air snorkel for a 2005 TRX500FM and all venting extensions required as well? Thanks in advance Don


By Rick534

i want to remove rear rack


By rgnbull1227

My daughters 90cc has been sitting for about 2 years. Went today and replaced carb and added a new battery. Went to crank and no power anywhere. I dont remember if the lights turn on from battery or when its running. Checked all connections and all look good. Pull ig switch out and did light tester and seemed good. Jumped one side of the starter solenoid to the other and it cranks. Also, the 2 smaller wires running to the solenoid light up with tester. Just the starter side does not. Also, if I test the wire from the push start button, its hot with a light tester and when I push the button, the tester almost completely goes dark. Any ideas?


By ATVNetwork

news Keep your gear secure in a quality ATV rack storage bag
If you value a good hard day's work and need a way to haul your gear to the trail, then a good-quality rack storage bag for your ATV might be in order. View the full article


Recently Browsing

0 members

No registered users viewing this page.