Do you own an ATV? Join our Forum!

As a member, you can post in our forums, upload your photos and videos, use and contribute to our downloads, create your own member page, add your ATV events, and even start your own ATV club to host your own club forum and gallery.  Registration is fast and you can even login with social network accounts to sync your profiles and content.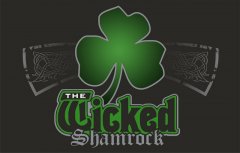 ---
Similar Topics

By Karen McDowell

Went to change oil and get my sons  2000 Suzuki King Quad 300 ready for spring and found the left front wheel wont move at all but the right does. Doesn't matter if it's 2 or 4 wheel drive same issue. Nothing looks bent, tie rod ends and ball joints in place jacked it up and shook wheel and bearing seems tight. Any ideas before I tear the dang thing apart?  Of course my son has no idea what happened.  


By oliverstevenrjr

I have a 425 Magnum that idles great but seems to flood out when I rev it up, sputters, backfires a little somtimes. No water in gas, good fuel filter, carb seems to be fine, good working diaphram. Plug change makes no difference whatsoever.


By Jay Reddick

Hey guys, need some help with my 2016 Yamaha Kodiak 700 4x4.  Was riding and it started smoking below the air box and then Caught fire.  We got the fire put out quickly with a fire extinguisher.  Many of the wires below the air box got damaged.   I purchased a new wiring harness for the atv and replaced that as well as any other damaged cables or parts that burned up where the fire was.  I also replaced the regulator, the ECU, and the starter solenoid. I also replaced the stater since some of the cables that went to the regulator were damaged.  It acts like it will crank but it won't turn over.   The fuel pump initialized when I turn the key so it's working.  I've spend $1500 on parts and no luck yet.  Any suggestions?  


By Eddie Rahm

whats up fellas....the white wire going from the throttle body came unplugged from the circuit  board and im not sure where it plugs back in to ? i see where the red wire goes but im not sure where the white wire goes...im not even sure what those wires do..any help would be appreciated..thanks. 1996 polaris sportsman 500 4x4 push button awd.


Similar Tagged Content

Recently Browsing

0 members

No registered users viewing this page.