Join Today, It's Simple and FREE!

As a member, you can post in our forums, upload your photos and videos, use and contribute to our downloads, create your own member page, add your ATV events, and even start your own ATV club to host your own club forum and gallery.  Registration is fast and you can even login with social network accounts to sync your profiles and content.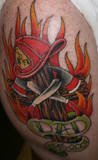 ---
Similar Forum Topics

By Airborne

Hey guys , i think i made mistake when purchased my machine when i thought id be fine with a manual lift moose plow set up .
plow is great , takes a beating , very satisfied however the manual lift for it just kicks my ass after 4 hours or so. Lol 
so im looking at changing over to a winch , no biggie im definitely going to do it , 
where my question is , when looking at winches i came to the divide in the trail ...nylon rope ,or old style cable ?  I will be,only using this for plowing that is all , i use choke cables and tug straps for other work ...... somwhat do you think guys , its not a price issue , im looking for longterm dependability.... i questioned the rope getting wet while plowing , maybe no biggie not sure. ..
thanks guys.  Airborne 


By Tony Amato

I recently bought a 2008 Polaris 90cc outlaw for my daughter it only needed a few things like a carburetor and a transmission shaft which I fixed with ease. The headlights on this vehicle are dim so I bought a aftermarket set of headlights also a  small winch does anyone know if the stator puts out enough voltage to run these extra accessories do they sell a stator that puts out higher amps? I would appreciate any help that you guys should give me


By Shoogaze

I had a friend of mine complete this route on a duel sport bike, but what I have heard is that you can do sections with your ATV if you want to. Has anyone road this trail from Southern WA to Northern WA on a ATV?
https://ridebdr.com/WABDR
This is a 575 mile off road trip. There are towns along the way for gas and lodging.


By Guest DunePrincess

Hi Y'all.. I'm new to the site. I added a few of our favorite riding spots. I'll keep adding more..
Just wanted to introduce myself. I would love to meet more Washington riders- and more female riders!. So stop by and say Hi!



By SilentNoise

Hey there, new to the forum. Did some searching before posting but didn't manage to find anything, so forgive me if it's been covered before.

I've got a 1990 Quadrunner LT4WD that I got my hands on last year for super cheap (for a reason). It starts and runs great, but the plug is drowned with oil after about a half hour of use (surprisingly next to no smoke though...weird), so I'm going to look at replacing the piston, rings (one of which came out in two pieces) and the cylinder (very little scoring, but definitely saw some bad detonation at some point and needs replacing). The connecting rod thankfully has zero play in it and is silky smooth, so I'm good with how the bottom end sits at this point.

Now, a friend has a 2002 Quadrunner 4WD LT-250F that's out of commission due to basically everything other than engine issues, and has been sitting around for a few years. He says that I can just take what I need if they'll work, so I've been looking at the part numbers before we rip on his motor. I see that the part number for the cylinder is the same (11210-19B10-0F0), but the newer models have either "Model K1" or "Model K2" listed as well. Will they work with the older machines or are there a couple little things that just don't let them jive?


Recently Browsing

0 members

No registered users viewing this page.