Join Today, It's Simple and FREE!

As a member you can post in our forums, upload your photos, use and contribute to downloads, create your own member page and more! Registration is fast and you can even login with social network accounts to sync your profiles and content.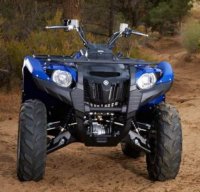 About This Club
If you own a Yamaha Grizzly, come join our group!
---
What's new in this club

Jflo

joined the club

Matthew Brechel

joined the club

quadmaniac

joined the club

The 2018 Yamaha Grizzly looks pretty awesome, just not the price!

I guess it's just the 2 of us, but what the hell...gotta start somewhere!