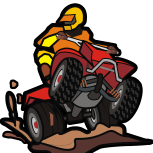 ---
Similar Content

By PWDOFFROAD

Hey all , new here. Great looking site ! Looking forward to participating on here.
Thanks, DD. / PWD OFF ROAD.


By yamsraps

hi all i am new here and hoping to help and assist you guys!


By utvboard

This was posted over on our site and I figured I would share it:
Flash » Posting And You...