Do you own an ATV? Join our Forum!

As a member, you can post in our forums, upload your photos and videos, use and contribute to our downloads, create your own member page, add your ATV events, and even start your own ATV club to host your own club forum and gallery.  Registration is fast and you can even login with social network accounts to sync your profiles and content.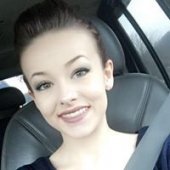 ---
Similar Tagged Content

By snopro57

Im looking for a Cannondale quad mechanic anyone know one I can call possibly , I live in upstate new York


By micorps

These are some tips that are specific to the LTR but easily transferrable to other machines:
This is specific to the LTR 450 from another forum, but i think some of these tips from a pro mechanic can be used on any machine:
The following tips are directly from the track to you. Ryan Cox, Factory Suzuki engine builder and Jeremiah Jones mechanic writes down these tips all throughout the season. This section will be continually updated. As Ryan sends these tips in, we put them on the site.
ROCK DAMAGE
We have had a DNF and some problems in testing with rocks flying up and damaging the ECU, plugs, relays, and the backside of the key switch. We recommend zip-tying closed cell foam (found in Home improvement centers) around these areas. It's one of those things where a little bit of protection can keep you from having a DNF. Jeremiah had a stone break of the back of his key switch at Gatorback and stop hum dead in his tracks. Unusual- but it does happen.
REAR BRAKE FOAM
It's a good idea to zip tie some foam in between the rear brake foot lever and the frame also. This is to prevent rocks from lodging between the frame and lever, thus rendering the rear brake useless. Both Digger and Jeremiah have been doing this for the last few seasons and it works well. Cheap insurance.
SEAT PINNING
Having your seat fall off in the middle of a race is no fun. Those seat frame rails get pretty hard when your butt is bouncing off of them! There are several aftermarket pin/safety latches out there that are good. Or, simply do it yourself.
The stock LT-R seat latch is pretty good as most quads go. But- the machine comes with a hole already in the fender designed to hold a seat pin. To put a pin system in, we use a 3/8" x 2" pin from the hardware store. Ask a store clerk to help you find the pin that comes pre-drilled in four spots for cotter pins or clips. Buy a clip or pin, that fits into the pinholes and then install.
Now- remove the seat cover and foam from the seat pan, then. Determine and mark where the pin will go through the fender and proceed to drill through the seat base and install the pin in the correct spot. Once installed. Stick the cotter pin in and it should sandwich the rear plastics snug. No more seat worries!
FRICTION STRIPS (3M Grip Tape)
Roadracers started using friction strips years ago to keep from sliding off of the seat under hard acceleration. Around 1995 motocross guys started using these same strips on their frames for much the same reason. It was easier to grip the frame with their legs with the friction strips there.
Originally, riders used the friction strips used to keep people from slipping on stairs or bathtubs. Those same strips still work, but there are many aftermarket companies selling custom strips now. We use 3M Grip Tape- it works great!. In addition to giving you more grip between your boots and frame, these strips also protect your frame from getting scratched and battered by your riding boots. Simply cut the strips to cover the areas that get the most abuse from our boots peel off the backing and stick the strips on.
PLASTIC
One thing that everybody tends to look for is how to lighten up his or her bike. A quick, simple, and free improvement is simply cutting down your front fenders. This reduces a fair amount of weight.
On the LT-R450, there's a big hoop bracket for the front fenders that runs through the frame and to the back and the front part of the fenders. When you trim the fenders, trim them in such a way that you no longer need the bracket. (See Figures 1-3)
Figure 1
Figure 2
Figure 3
Once you trim one side, make a template from some sturdy paper or the cut off piece of plastic. Flip the template over and trace it out on the opposite side so that it will look even. (We have posted two templates here for your convenience). Once the fenders are trimmed down, you can unbolt the hoop bracket and bingo…you will lose a ton of weight off of your LT-R.
Template 1
Template 2
Another advantage is less wind resistance, especially on days when it is very windy and there are lots of big jumps. Also- keep in mind that if you race in mud a lot- you may want to leave the fenders stock, or- have a full set with the loop bracket, and a cut down set- so that you can be prepared for any condition.
FUEL FILTER
Inside the swirl tank (small reservoir attached to the petcock) there is a small fuel filter. This filter needs only to be replaced maybe every six months to a year if you run pump gas. But- with some race fuels, the filter needs to be changed frequently. Some race fuels will dissolve the filter. The symptoms of a bad filter are when the bike inexplicably starts to cut out. Usually in the air off of jumps with a chopped throttle.
If your LT-R starts to show these symptoms, go to your dealer and buy a few of the filters and the O-ring gasket for the swirl tank (just in case you break the original) and replace the filter. We recommend cleaning the fuel pressure regulator at this time as well.
FUEL PRESSURE REGULATOR ISSUES
If your LT-R becomes hard to start and is running poorly, for no apparent reason, often times it could be the Fuel Pressure Regulator. Or, if you've had fuel filter issues due to corrosive race gas, the units can become clogged from either debris or corrosion. The normal 42psi pressure can be reduced below 40psi, and things start to go bad. The unit can be cleaned by removing it from the quad, and cleaning with contact cleaner and. We also like to use an air hose to blow out any potential debris.
FUEL LINES
Keeping your fuel lines and water lines cool and protected will make the rubber last a lot longer by protecting it from the heat. The race team uses a heat wrap that is made by CV-4. It looks good and improves durability.
SPARK PLUG CAP HOLDER
The older your LT-R450 gets, the looser the spark plug cap holder becomes. We created a hold down device (Part# 2190-SPH-K) to solve this problem. The inexpensive part is a must have fix to solve the problem.
TIRE BALL TIPS
Any racer using Tire Balls will find from time to time that if these balls shift their positions inside the tire they can end up covering your valve stem… cutting air flow and making it impossible to check air pressures. We recommend making small grooves in an "X" pattern on the ball end of the valve stem which will allow air out if they happen to shift.
PANTY HOSE
When a rider decides to ride in muddy conditions, whether it's trail riding or racing, the chances of over heating are considerable. The fins in the radiator often become clogged and will not allow air to flow through and cool the bike down. If you take a pair of panty hose and put them over your radiator it will help keep the mud out as well as make washing your LTR quick and easy. Cut the legs off of the panty hose and then seal the holes by tying knots. Place the panty hose over the radiator, then zip tie one corner to keep it tight.
REPACKING
Yoshimura tells all of their customers that it is important to repack your silencers every ten hours if racing. A Pro racer runs at or near 100% throttle settings a lot more then a "C" rider will and as a result the Pro's go through packing after maybe 2 hours. You can tell when your quad will need it; it gets loud and doesn't run as good. Keep track of the hours in between re-packs and act accordingly.
Repacking also prolongs the life of your silencer. Yoshimura sells re-packing material as well as your local dealer/ATV shop. Make sure to always have plenty of packing on hand.
TIP OVER SENSOR
On the LTR-450 there is safety switch named the "tip over sensor". If you have ever sat there scratching your head in frustration after flipping your quad over or even tipping it up to wash it, but couldn't figure out why it wouldn't start afterwards, there is a sensor to reset. To do this you must turn your ignition off then back to on. This may sound simple, but if you don't know this and you're in the middle of an important race it can be critical.
All Team Yoshimura/Suzuki riders shave the standard keys down very small; to avoid accidentally turning them off while racing. But if you are unfortunate and tip your LT-R over, don't forget to turn the key on and off once before trying to start it.


Similar Topics

Recently Browsing

0 members

No registered users viewing this page.