Join Today, It's Simple and FREE!

As a member, you can post in our forums, upload your photos and videos, use and contribute to our downloads, create your own member page, add your ATV events, and even start your own ATV club to host your own club forum and gallery.  Registration is fast and you can even login with social network accounts to sync your profiles and content.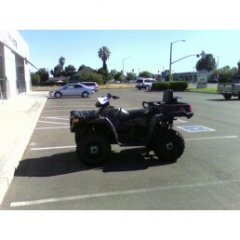 ---
Similar Topics

Similar Tagged Content

By dubs

I am new to this forum and dont know how to post a question , maybe im already in the right place. I have a 2001 warrior 350, runs great but will not shift in to gear, when i do get it to shift it acts like it wants to go but does nothing. Even with it off and in 1st gear it rolls easy like its not engaged, any help???? thanks


By skuta

G'day all,
just sayin howdy and to introduce myself, Name is Garth, 38 with two kids (9 & 4 months) live in darwin australia, i own three quads 2 raptors(2011 700 & 2003 660) and a suzuki ltz90(my daughters) havent ridden for about 20 years so have a bit of catching up to do:australiaflag:


Recently Browsing

0 members

No registered users viewing this page.