Do you own an ATV or UTV? Join our Forum!

Join QUADCRAZY ATV Forum today for FREE! We keep these forums clean and user friendly. All first posters will have to wait to have their content reviewed and approved. Once your first post is approved, you will no longer need to got through an approval process. To gain immediate approval and a NO ADS experience, consider subsribing to our Premium Membership.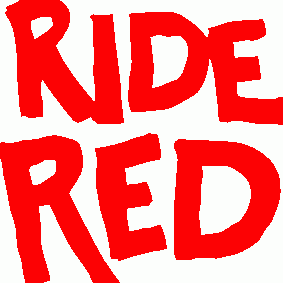 About This Club
A club for HONDA enthusiasts! I don't care where you are, if you Love Honda ATCs, ATVS or motorcycles. Please join !
What's new in this club

A clip from Diamonds Are Forever (1971) with James Bond riding a very early Honda Trike! Three Honda ATCs come in at 1:54 with the one on th left pulling a sweet wheelie for 2 seconds! Bond scenes are great!

I would buy a new carburetor if I were you. Plug & play sounds good. I rebuilt my 85 Honda 250SX trike carb. a few years back with no problems. You could try to soak it like crazy to loosen things up. Keep us posted.

Bought new in 1985 a Honda 250 Fourtrax. Have used on the farm all these years. I have performed a tune up but she is still running rough. Took off the carb and cleaned it out really good. Seemed to help but still won't idle just right. Looking to by a new carburetor but have found out that the original OEM carb has been discontinued. I looked on line and there are many after market carbs available, some state they are plug and play and some are not. Can anyone recommend a carb that will be a factory fit? I was going to try and re-build the old one but the screws are seized up and almost broke trying to get them backed out. Thanks.

Having fun at Prospect Mt. in southern Vermont. My Linda loves riding in mud & puddles! This is from our ride 9/23/2018:

the bleeder is still working clean? man stay optimist, breaks were all rusted on my 84 TRX 200 lol

Hi everyone. Brian McNew here. I'm a Shreveporter. I have an old 1991 Honda I am partially rebuilding. I've had it stored for many years. I have cleaned up the back end and am now trying to bleed the front brakes. I now know why this process is reserved for the 7th level or hell. I am having no luck. This is a nightmare and the last thing I need to do. I have watched videos and done everything I am supposed to and cannot get anywhere. I posted in the main forum and here as well. i want to get it back running to go joy riding. Any advice.

I started this club for Honda Fans because they are my favourite manufacturer of off road machines. If you join please post an introduction into this topic. Your best pics of your Hondas added to the club's image gallery would be great. Also you should add yourself to the member map @ Quadcrazy. Bye for now & Ride Red 😎

Mud Season 2008 Episode 1. I just found another ten year old video I made. There was a good amount of snow for April. It's me riding the Stagecoach trail with too much snow for my tires. I was surprised how far I got going uphill. I think I got about a half a mile up. Link: https://www.youtube.com/watch?v=ylBmeDrZY9o

I just watched this video I made ten years ago. It made me laugh. I was riding a 1985 Honda ATC 200X. It's hard to film yourself so I had to position the camera to film me. May flies out th wazoo, but I HAD to ride. I hope you get a laugh. Here is the link: https://www.youtube.com/watch?v=PNfAPe3NIg4