Do you own an ATV? Join our Forum!

As a member, you can post in our forums, upload your photos and videos, use and contribute to our downloads, create your own member page, add your ATV events, and even start your own ATV club to host your own club forum and gallery.  Registration is fast and you can even login with social network accounts to sync your profiles and content.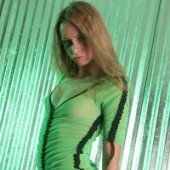 ---
Similar Tagged Content

By zeigfeld

Hey there i have 1994 suzuki 230 or 250 im not sure what one it has no plastics at all as you can see in my display picture a pull start and is semi auto and is not 4x4 the guys at the store said it was a 250 but it looks nothing like the ones i seen on google could you help me figure out what one i own.
also i am having issues with it some times i run it for a bit and it begins to bog and sounds like it is missing and other times it runs fine.
if i baby it i can run it all day but if i push it and not to hard but giving it a good run or top out 5th gear for 5mins it beguins to do the same but after letting it sit for 5-10 mins it will bog out or start fine.
any one with any info to this i would love to know what you think i havent the slitest clue and im to go riding this friday!!!![/size][/size]


Similar Topics

Recently Browsing

0 members

No registered users viewing this page.