Do you own an ATV? Join our Forum!

As a member, you can post in our forums, upload your photos and videos, use and contribute to our downloads, create your own member page, add your ATV events, and even start your own ATV club to host your own club forum and gallery.  Registration is fast and you can even login with social network accounts to sync your profiles and content.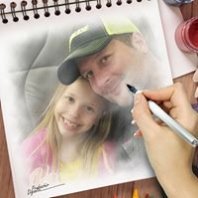 ---
Similar Topics

By Erik Plug

Hi all,
 
Picked up my first Brute Force yesterday. What should have been an awesome afternoon of riding turn a bit into a deception. As I was unable to really take it out for a test drive at the shop, I decided to buy it and agreed that I would take the test drive at home. 
When giving full throttle I noticed that the Brute was choking and lost all of its powers. Faulty fuel pump most likely. 
Called the shop and the are coming to pick it up and repair it and bring it back. Good service. Nevertheless feels a bit sour in the mouth as I was told it was a 100% good. 
Need to have some patience I now before I can really start riding. 
Cheers,
Erik


By colin james

View File 2018/2019 Polaris Sportsman XP 850/1000 Service Manual
This is the factory service manual for the 2018/2019 Polaris Sportsman XP 850/1000
Submitter colin james Submitted 08/01/2019 Category Polaris ATV  


By colin james

View File 2017-2019 sportsman 450/570 with eps factory service manual
This  is the factory service manual for the 2017-2019 factory service manual for the sportsman 450/570 with electronic power steering 
 
Submitter colin james Submitted 09/06/2018 Category Polaris ATV  


By bradleyheathhays

Just now rolling over 100k miles. Been feeling some steering weirdness so I get one front wheel up in the air and push at 3 and 9 and sure enough there's some wobble. Pushing at 12 and 6 gives no play at all.
Although I'll probably be replacing the worn part myself I need some help diagnosing what all might need to be replaced. And since I need an alignment anyway I've made a deal w/ my local Goodyear tire shop to do a pre alignment inspection and identify my bad part(s) so I can replace them before they do the job.
When I drop the car off what specific parts should I ask them to look at? I'm sure tie rod ends but what other kind of worn parts could be causing movement on the 3-9 push test?


Similar Tagged Content

Recently Browsing

0 members

No registered users viewing this page.