Join Today, It's Simple and FREE!

As a member, you can post in our forums, upload your photos and videos, use and contribute to our downloads, create your own member page, add your ATV events, and even start your own ATV club to host your own club forum and gallery.  Registration is fast and you can even login with social network accounts to sync your profiles and content.
the first quad to ever clear this 50ft stepup!! i wonder why the shocks are busted..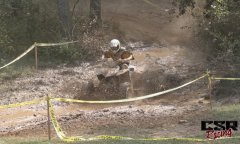 ---
Photo Information for the first quad to ever clear this 50ft stepup!! i wonder why the shocks are busted..
Similar Tagged Content

By Guest

Ok...I'm gettin' me juevos ready to do an oir filter clean....
Went to my local harley/quad dealer and he had me purchase the No-Toil kit (Cleaner, Air Filter Oil, Rim Grease)
What I've read is that the No-Toil cleaner will NOT clean
other oils off air filters....just the No-Toil oil....
So, I've also read that others have cleaned their air filters
in the kitchen sink, used gasoline, or used flash solvent....
Looking for advice as I've mentioned I'm very mechanically
DECLINED!
I'm going to wash the air box seal in the sink and give it a good dry....
One more thing......No-Toil or Bel-Ray for filter oil?
Thanks!
-TD


By Mark&rocket

I have a Bombardier, Year 2000, DS 650.  The Pn. Stamped into the FRONT SHOCK is: 706 200 081.  They have been discontinued by Bombardier and i cant seem to find cost effective replacements.  I am not looking for a racing type replacement, just somthing that will work properly.  can anyone help me out and validate that a shock from a model year 2002 or 2003 work on my machine.
thanks in advance
Mark


By LTZ-Zach

So i was riding the other day and my quad randomly shut off. It started back up and ran completely fine for a little while and then it started idling terribly.
I cleaned the carb and changed all the jets and everything except the float due to the rebuild kit not coming with one and it actually runs worse then it did before.
It will run and idle decent now but when I give it gas it dies.
Does anybody know what could be wrong?
I also changed the spark plug and air filter along with the oil and oil filter.
 


By johnwayne

i have a 2000 suzuki king quad lt-f300f that i picked up as a project bike. it didnt run well when it was parked outside 5 years ago. it cranked after putting fresh gas - but would not run below half throttle, i took apart the carb, cleaned debris, and re-assembled. i suspect that the pilot needle is sheared off - it never protrudes into the throttle body through the pinhole. now to get the bike to ALMOST idle, the throttle idle adjustment knob is all the way up/in. the pilot needle is turned almost all the way in/up (if i understand correct, it should nominally be out 2 1/4 turns or so). and like i said, it will ALMOST idle. floods easily, rides rough.
wanted to hear from those more experienced than me with suzukis - and im self-taught atv repair, so dont laugh too hard if my verbiage/part names is way off. 
facing the driver's side of the bike [US] there are three hoses on this side of the carb. without a service manual or way of knowing what was messed up before i got it, i think i have them right: front hose as a vacuum to the petcock, middle hose as vacuum to the fuel pump, rear hose as fuel line from the fuel pump. running the bike in prime position results in flooding even while riding. with all hoses disconnected from the carb, fuel slowly drips from the vacuum line connected to the petcock.
so just my speculation is that the diaphragm in the petcock is split, and the pilot needle is broke off - causing my inability to not quite idle and the rough ride. this suzuki is hoses and cables everywhere compared to the honda ranchers and yamaha warriors i am used to. I would like to have a plan rather than: replace everything at once.
is my speculation on the right track, or could something else be at play? say, if the compression was non-existent, would that cause non-idling? i am all ears, look forward to the input.