Join Today, It's Simple and FREE!

As a member, you can post in our forums, upload your photos and videos, use and contribute to our downloads, create your own member page, add your ATV events, and even start your own ATV club to host your own club forum and gallery.  Registration is fast and you can even login with social network accounts to sync your profiles and content.
the first quad to ever clear this 50ft stepup!! i wonder why the shocks are busted..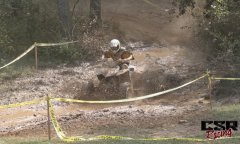 ---
Photo Information for the first quad to ever clear this 50ft stepup!! i wonder why the shocks are busted..
Similar Tagged Content

By Dana Hudson

Hey everyone, hoping to get some help here... my kids 03 KTF 50 Quad has always ran great... they were riding it a couple of hours a few days ago and it died a couple of times (not normal) but started right back up. A few days later my 5 year old wanted to take it for a spin so I started it (2 pulls) and he took off.. he made it a couple hundred yards and it died and we havnt been able to start it since. I have new gas, good spark and 120 psi compression.. it will not start with starter fluid in the intake or even in the cylinder.. the fuel bowl has fuel at the carb... what am I missing? It's driving me crazy!!


By Guest

Ok...I'm gettin' me juevos ready to do an oir filter clean....
Went to my local harley/quad dealer and he had me purchase the No-Toil kit (Cleaner, Air Filter Oil, Rim Grease)
What I've read is that the No-Toil cleaner will NOT clean
other oils off air filters....just the No-Toil oil....
So, I've also read that others have cleaned their air filters
in the kitchen sink, used gasoline, or used flash solvent....
Looking for advice as I've mentioned I'm very mechanically
DECLINED!
I'm going to wash the air box seal in the sink and give it a good dry....
One more thing......No-Toil or Bel-Ray for filter oil?
Thanks!
-TD


By Mark&rocket

I have a Bombardier, Year 2000, DS 650.  The Pn. Stamped into the FRONT SHOCK is: 706 200 081.  They have been discontinued by Bombardier and i cant seem to find cost effective replacements.  I am not looking for a racing type replacement, just somthing that will work properly.  can anyone help me out and validate that a shock from a model year 2002 or 2003 work on my machine.
thanks in advance
Mark


By LTZ-Zach

So i was riding the other day and my quad randomly shut off. It started back up and ran completely fine for a little while and then it started idling terribly.
I cleaned the carb and changed all the jets and everything except the float due to the rebuild kit not coming with one and it actually runs worse then it did before.
It will run and idle decent now but when I give it gas it dies.
Does anybody know what could be wrong?
I also changed the spark plug and air filter along with the oil and oil filter.